Nikki Fine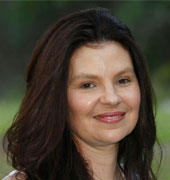 Donor Egg Co-ordinator
Nikki qualified as a diagnostic radiographer and worked in a large fertility practice in Johannesburg assisting infertile couples, particularly those with donor requirements, to achieve ongoing pregnancies. She also has extensive experience working as an ultrasonographer, with a specific focus in gynaecology. Since moving to Australia from South Africa 10 years ago, Nikki has continued to work with and assist donor couples.
Nicky is also committed to our Total Couple Care philosophy
Currently Donor Egg Coordinator
Professional Degrees, Appointment and Associations.
NHD Radiography (Diagnosis) Technikon Witwatersrand