Denyse Asher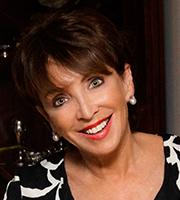 Reproductive Biologist
Dip Chem. Path, BSc. (Chem.) BSc. (Reprod. Biol.)
Denyse is a scientist who has been involved with human reproduction and the treatment of infertile couples for 32 years. Her initial training was in Chemical Pathology. She was inspired to enter the newly developing field of IVF after reading the book " A Matter of Life " by Steptoe and Edwards. This book described their pioneering work in IVF, which lead to the birth of the first IVF baby Louise Brown. The more she read the more she was drawn to this newly developing science and this emerging passion ultimately led to her coming to work for Dr Joel Bernstein where she was the Principal Scientist and assisted him in developing his IVF facilities in South Africa and subsequently Australia. She was one of the first scientists in South Africa to obtain a BSc degree in Reproductive Biology.
Currently her work of Scientific Coordinator involves;
Diagnostic testing of sperm with special expertise in the Tygerberg Strict Criteria
Running the scientific part of the Ovulation Induction and Artificial Insemination Programme.
Assisting with the Free Fertility Evaluation Programme
Coordinating the donor oocyte programme
Denyse too, is committed to our Total Couple Care philosophy
Professional Degrees, Appointment and Associations.
Dip. Chem. Path.
BSc. Reprod. Biol.
Member of the Fertility Society of Australia
Member of SIRT (Scientists in Reproductive Technology)
Member of AIMS (Australian Institute of Medical Scientists)