Megan Davis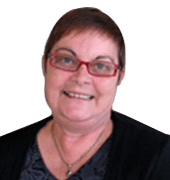 Practice Coordinator
Megan is a registered nurse with a varied background in clinical and community nursing and research. Megan undertook her training at Auburn Hospital and then gained experience in Oncology and Urology at Westmead Hospital. Following her work in the Prison Medical Service & Community Nursing, Megan worked in General Practice. Megan then worked at St George Hospital, conducting Research into hypertension during pregnancy. Megan further strengthened her research skills working at the National HIV Centre and subsequently on projects researching reflux and medication administration in the hospital system.
In addition to this wealth of clinical experience, gained as senior nurse co-ordinator in my Fertility Practice, Megan now co-ordinates our patients along their donor egg journey with her keen sense of humour, compassionate nature, enthusiasm and whole patient care philosophy.
Megan is passionate about helping our patients achieve their ultimate goal of a baby and enjoys the challenges and learning that each day in this personal and challenging area brings.